As the title suggests, this will be the final Alpha update before Centsible's official release. There are some features missing I'd like to have in the app, like recurring transactions, a simple calculator, and a payee system. But I can work on those after Centsible is on the app store and play store.
What's changed since the last update two months ago?
Simplified Category Management
The earliest users who opened the app all had the same complaint. They could not get past adding categories. Talk about a problem. Categories are foundational to how Centsible works. Admittedly it was confusing. You added both groups and categories from the same form. It wasn't clear which one you were adding unless you had prior knowledge of the software.
Category management is now contained within the main budget screen. It's clearer what the intention is. Next to each group is a plus icon that signifies you can add something. The hope is through trial and error new users learn that you add categories under groups. At the bottom of the budget screen you can still add more groups. But to get started most people just want to add their expenses. So this is much more intuitive.
Onboarding
In order to make the most out of Centsible you are expected to use the app in a specific way.
Add income
Plan for fixed expenses and sinking funds.
Budget only the money you have.
In addition you also need to learn how Centsible works. That is a lot for new users. Not to mention the amount of work to create a first-in-class onboarding system.
I came up with a solution I believe will work in the short term. New users will now be greeted with an onboarding checklist of things they need to do when setting up a new budget. Once the minimum required actions are completed, the checklist will disappear. Each checklist item is clickable to pop up more info on why and how to get the task done.
Reports
Not too much to add here other than I added a spending by category report. I also added an account filter to break things down by account for more control.
Bug Fixes
This is software after all. Bugs are inevitable. And I've squashed many. There were a few unfortunate credit calculation and plan bugs. Things are much more solid. I've been dog fooding Centsible since February. I feel comfortable making my spending decisions with it.
Bigger Screens
I made a post on reddit asking if anyone was interested in a desktop app. My reasoning behind the question was because I noticed quite a few potential users really wanted screen real estate. I went ahead and started work on that front. Below is a taste of what that looks like.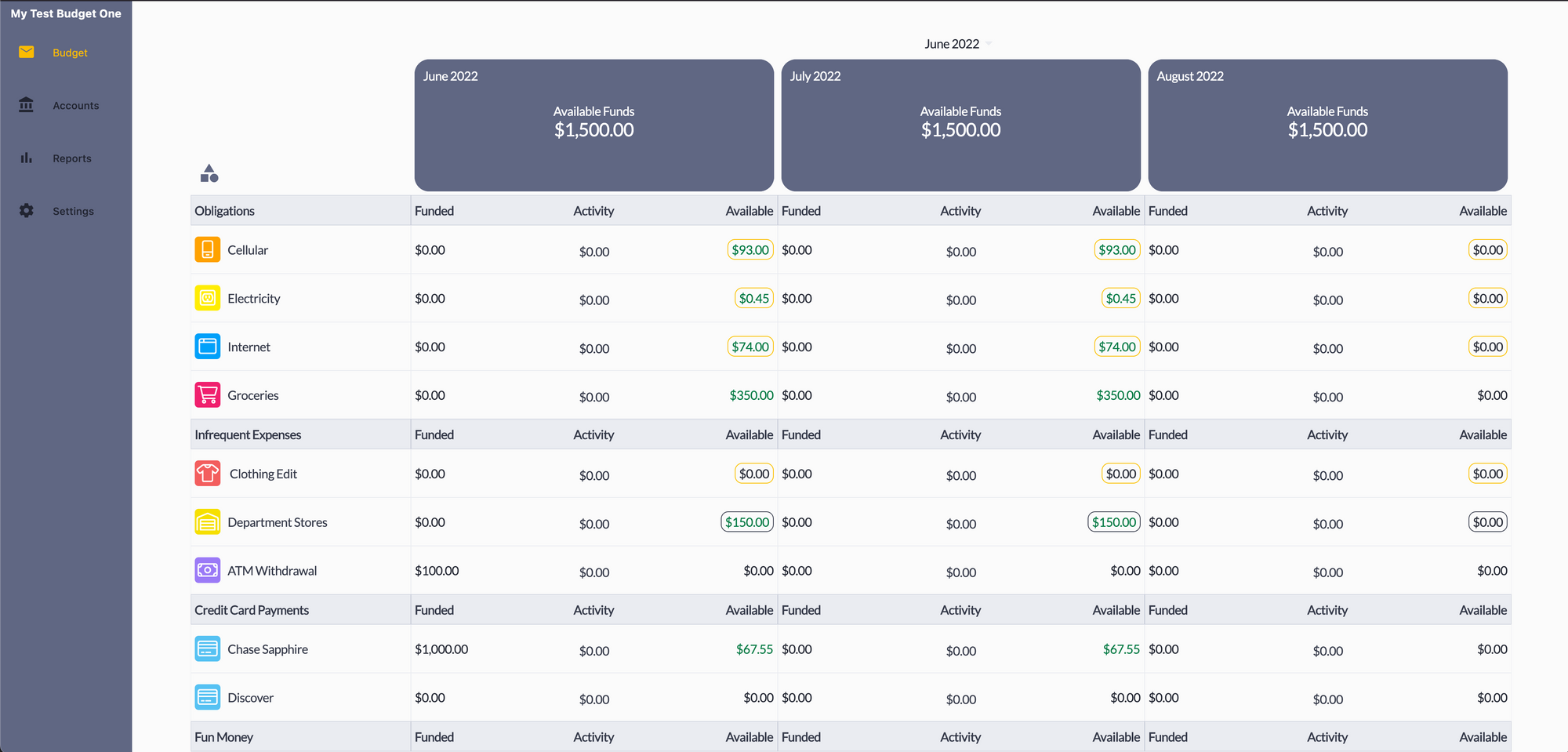 I have had to place this work on the backburner for now. But if you really want to see desktop apps, make some noise.
Full Release
My new goal at the moment is to officially release the iOS and Android apps on the app stores. I've put in a lot of work, and none of it matters if no one is willing to pay.
If you're reading this and would like to see Centsible grow, show your support. Be vocal on our subreddit. Subscribe once the apps are on the store. Let's make an amazing community!